Art is our light of meaning on folds of life, on our way of being, sometimes light, sometimes deep dark. Our struggle of sense-making to our lives finds its place as art is an infinite source of light. The light of colours, the words of the brush, its strokes way beyond words, the canvas turning into life itself, so many stories meeting with our eyes, everlasting beams, light's turning into an infinite proceeding. Works of art, life itself, touch to the heart, blossoming of hope from our eyes to our hearts, self meeting the nest, cosy and light nest.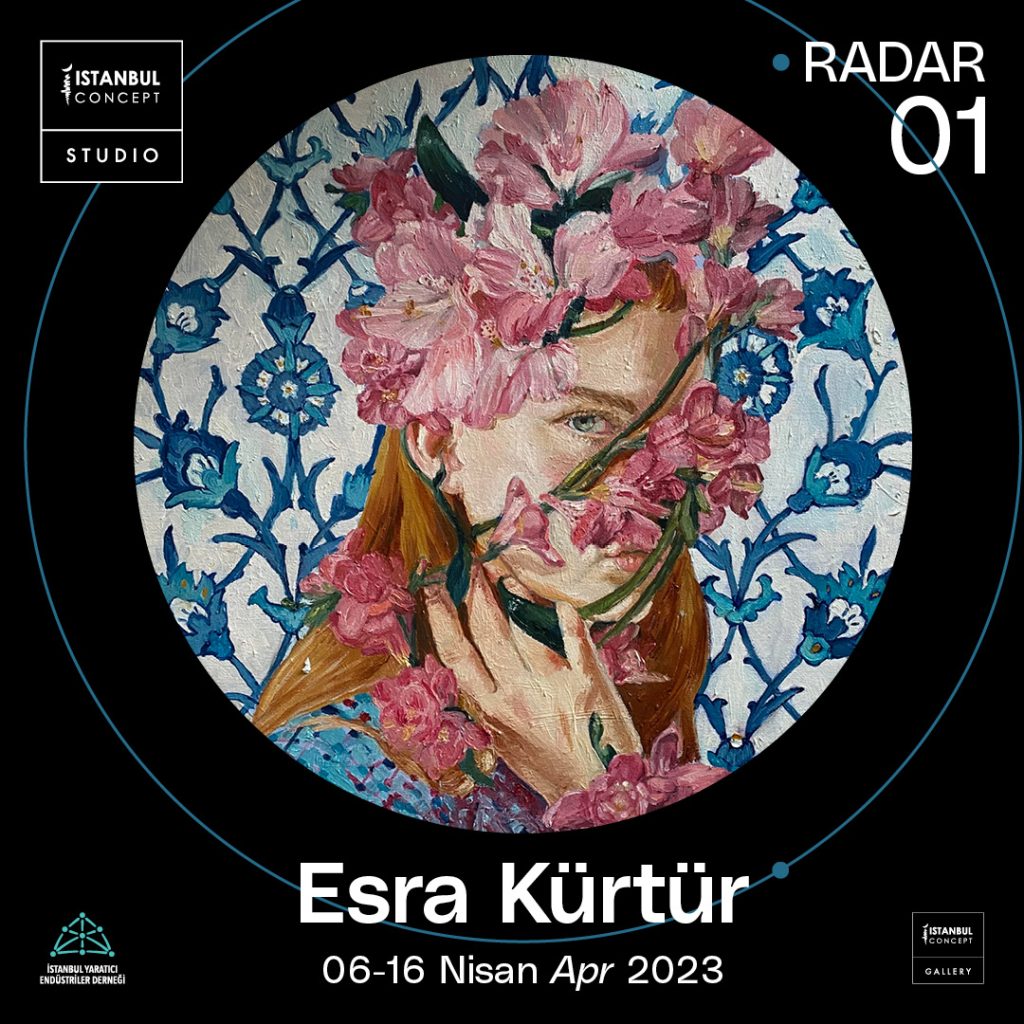 If an art gallery always cherishes you warmly with its beaming artistic smile and touches your depths with many kinds of colours of life, breath, then this place is your home. İstanbul Concept Gallery is a source of healing we breathe, renewing ourselves with its exhibitions beyond everything we know about art. It is in Beyoğlu, İstanbul. As International Love 360 Festival,which has ended recently, has its influence on us, the gallery touches our hearts with new strokes with two new exhibitions. The festival takes place every February and makes the city blow "Love", cherishes the soul of the city with the cycle of love. The motto of the festival was "Freedom is Your Character!" The exhibitions of pictures of many unique artists at Pera Palace Hotel, the conferences, Arbil Çelen Yuca's unforgettable live performance have all been the support of being even in pain and sorrow in freedom. We have remembered  that desire never dies, at the foot of words of thousands of years of age. 
Art is our light of meaning on folds of life, on our way of being, sometimes light, sometimes deep dark. Our struggle of sense-making to our lives finds its place as art is an infinite source of light. 
This atmosphere of love  adorned with freedom takes us to "Equinox". The owner of İstanbul Concept Gallery curator Işık Gençoğlu's very special selection is with us on these days of our journey to summer, light, free blue. We see the works of artists who have had their personal exhibitions and whose works have been at the festival and the fair at "Equinox". A magic of art takes the art lovers to the warm breath of light, days that get longer at the magnificence of equinox and spring. The atmosphere which is the result of the interaction of day and night among the works of art that are together for a month as much as the interaction with the artists whisper stories of their own to each person, at the uniqueness of their own colours, shapes. The colourful power of nature that hugs us at our depths relieves our soul. Among the special artists we see Yağızhan Çalışkan, Maria Roza and Andreas Georgidias, who have also had their fascinating personal exhibitions this year. The artists make us come across with our own stories and start new stories. I want to name Saygun Dura, Nihal Gündüz, Sema Maşkılı, Yonca Saraçoğlu, Coşkun Sami, Tayfun Pirselimoğlu and Gabrielle Reeves. We also have other very special artists. 
This year a brand new art gallery is opened in addition to İstanbul Concept Gallery, İstanbul Concept Studio, so we have another home. It is opened with this manifest: "Let the righteous write the history not the strong, art, now!" The need for places to exhibit unique stories is obvious. The gallery has already hosted unforgettable exhibitions. Now we have Esra Kürtür's first personal exhibition at the gallery, with a soul sisterhood with "Equinox" in my opinion. Esra Kürtür is also the first artist of "Radar" exhibitions, ten artists, ten days on our "Radar". The exhibition started on sixth April, it ends on sixteenth April. As you enter the gallery, before your eyes meet with the pictures a light of pink and white, a warm smile welcomes you. This is a dazzling April exhibition, it invites us to become April. Blossoming, dancing hands, flowers on faces, bodies with leaves, enlivening details in their own being, lost in spring. We notice a fascinating talent in every detail as the odour of the colours mesmerize us on oil paintings and her pictures of mixed technique on paper makes us happier as we know that we meet a master of art. One is also excited about seeing newer pictures of the artist, as one is full of mirth with art excitement of the gallery, artistic joy with spring. It is as if Nazım Hikmet's poems echo,"our most beautiful days are those we haven't lived yet", as we talk with Esin Köz, the beautiful soul of the gallery. 
Art is joy,yes. Living, hand in hand with art, cherishing our sorrow as well, knowing that we are more human with pain. The cycle of spring, the resurrection we need, at the time when life is a whirlpool, as we breathe, with our whirlpools, pain, with the consciousness that we are human. Art is spring too, as Esra Kürtür's pictures, her breath that comes to life on the canvas tell us. Let our flowers blossom, flowers of hope!